Because of its excellent quality and service, Sunshinepack Packaging now has many high-quality customers at home and abroad. Today we tell you the story of how we cooperate with an excellent manufacturer of notebook batteries and power supplies.
Dongguan Leiwei Electronics Co., Ltd established in 2010. is mainly engaged in the development and service of notebook batteries, adapters, power tools and other products. At present, it is one of the largest manufacturers of notebook batteries and power supplies in Dongguan and even in the world.
Our meeting was introduced by another old customer, this company needed to design a better packaging scheme for three types of notebook batteries. Their original packaging had only one box, which had poor protection performance.Unable to bear the pressure encountered in transportation. Because of the gap in the box, the box was prone to deformation after collision,Easy to cause damage to products. On the premise of not changing the size of the box, they requests that the product be protected in an all-round way so that the whole package is more solid and beautiful.
After knowing the specific needs of our customers, we began to design the package. Because the other party did not want to change the size of the box, we could only make the most suitable package design in the limited space. We immediately thought that the air column bag was the most suitable package. Because of the limited space in the carton, we abandoned the normal width 30 mm of per column and chose the width 20 mm per column. According to the other party offered samples and the box for carry products, we began to design sample. Because of the limited space in the box, even over 10mm can not be put into the box, and considering the customer's requirements for the inflatable mode (requiring air column bag film roll, can be inflated with an automatic inflator), after repeated communication, the sixth sample finally let the customer nod happily for approval and sign the order!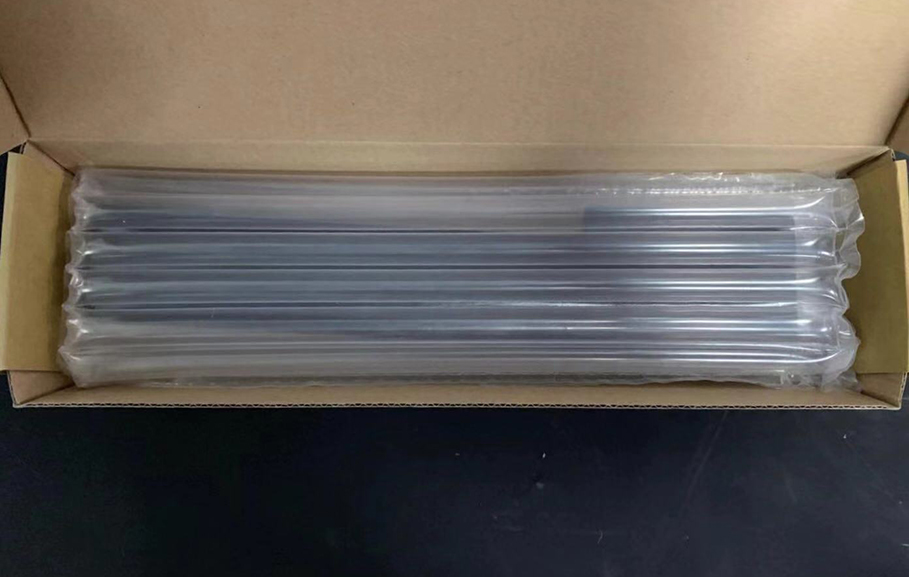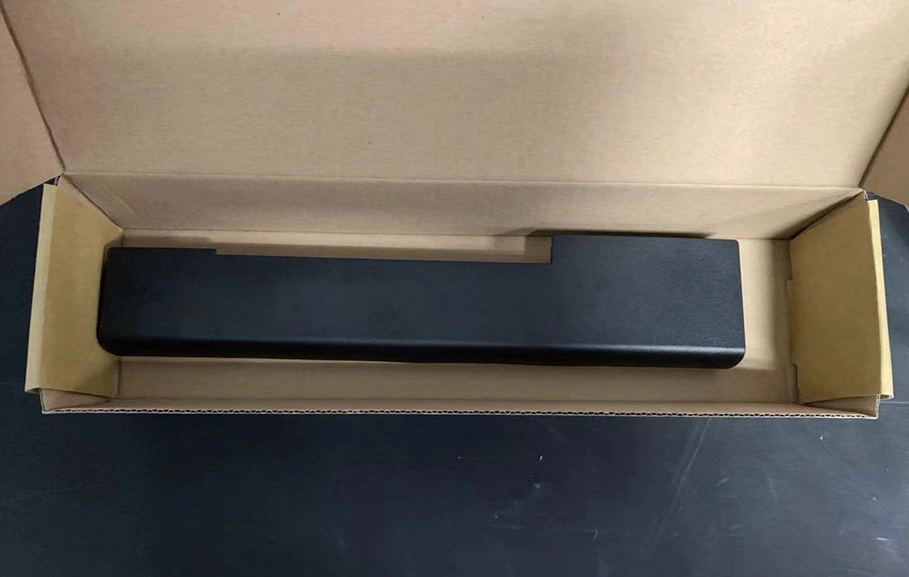 Because of our stable quality and excellent service, our cooperation has lasted for three years. From the original three models of batteries to more than 20 models of batteries now, they have used our air column bag cushioning packaging. Through our packaging solution, other party has also made their customers have a better purchase experience, and the breakage rate has changed from 5% to 0.5% not only saves the cost of breakage, but also improves the quality of the company!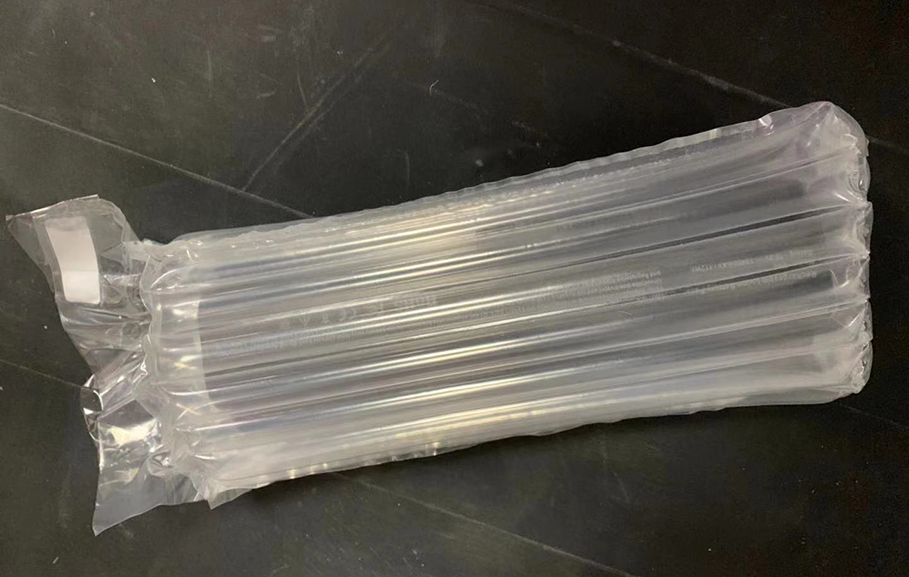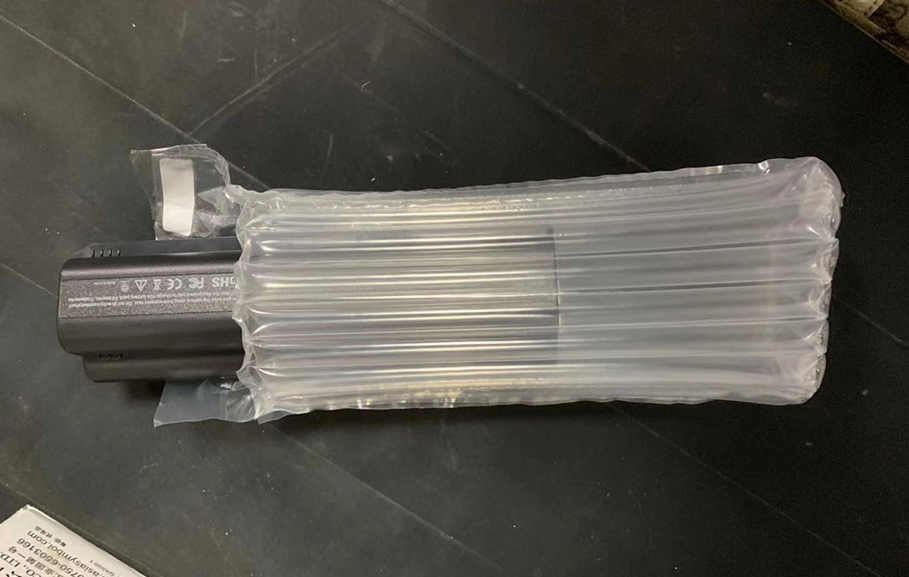 Are you still struggling with good packaging solutions? Leave your problems please, we will help you solve them immediately!