Online shopping has become an upsurge nowadays, and the cushioning packaging materials is a very important part during logistics and transportation industry. Air-column bags have become a common material in packaging products nowadays. Basing on the circumstances of different styles, prices and quality levels of air-column bags, how to choose a suitable air-column bags is the most important consideration for e-commerce customers.
Here are some ways to choose the air column bag:
1. Nylon content:
When choosing air-column bag, the nylon content of air-column bag is also very important. It can be said that it is the core of the whole air-column bag. Usually the nylon content of air-column bag is about 15% which is a standard value. The higher the nylon content, the better the quality of the air-column bag, the greater the pressure it can absorb, and the better the cushioning resilience.
2. Thickness:
Similar to the above nylon content, the thicker the air column bag, the better the quality of the air column bag, which can better protect the product. Usually the manufacturer produces air-column bags in the range of 60-100 microns, but because of the cost,sometimes the consumers will choose 50 microns thickness for milk-power, so the thickness of course can be customized!
3. Style of air column bag:
The common types of air column bags are Q type, L type, U type, angle protection type, etc. Different products also correspond to different types of air-column bags. For example, for glass bottles such as red wine and liquor, fragile and fragile high-end goods, Q-type air-column bags are used. This type of air-column bags can cover liquor products 360 degrees in all directions and without dead corners. We recommend using Q-type air-column bags for glass bottled fragile slender column products. For products with larger lengths and widths, we recommend using U-shaped bags, such as Ipad and photo frame air column bags. For products that need special protection for display and led screen, the use of angle-protecting air column bag can protect the four corners of fragile electronic products from being damaged.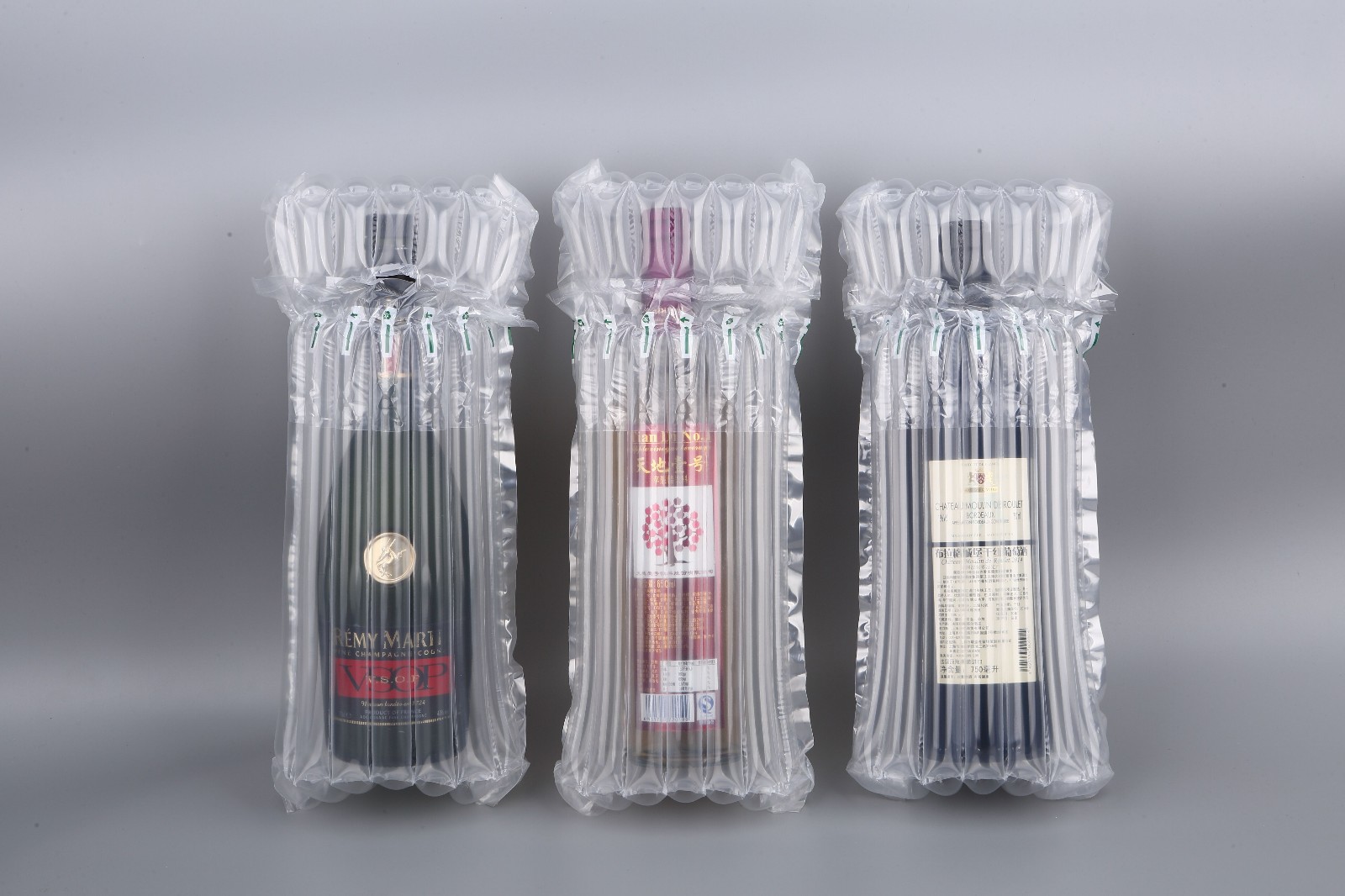 4. Column Width:
The conventional parameters of gas column width are 2CM, 3CM, 4CM and 6CM. The length of Sunshinepack packaging will be customized according to the weight of your product.the column is big,then the diameter is bigger,and also with more air and better protection.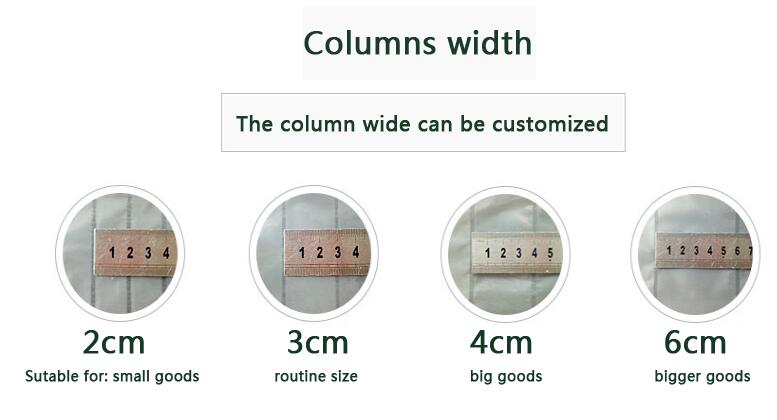 Ok,That all of now for how to choosing a good air-column bag, we also should have a care when buying air-column bag. We also need to go to the regular manufacturers to buy it. For example, Sunshinepack has SGS, ROHS and other quality certification. After Alibaba Deep Inspection Factory, it is a factory specializing in the production of air-column bag. Such factory is trustworthy.