ZC Logistics is located in Beijing, the capital of China. It was founded in 2003 and is one of the earliest logistics companies in China. Now there are logistics warehouses in Beijing, Shanghai, Shenzhen, Qingdao and Ningbo. The total area of warehouses is 80,000 square meters, and there are more than 300 warehouse distribution and delivery personnel. They not only transport the goods, but also help the carrier pack the goods. They have established their foothold in China's logistics market with their diligent and customer-oriented service concept.
The cooperation with ZC Logistics Company is because of the introduction of A customer, A customer has been purchasing a red wine airbag from our company, packed wine and delivered to ZC Logistics Company to each customer's hands! Because of our stable product quality and good service, Company A has always praised our cooperation very well.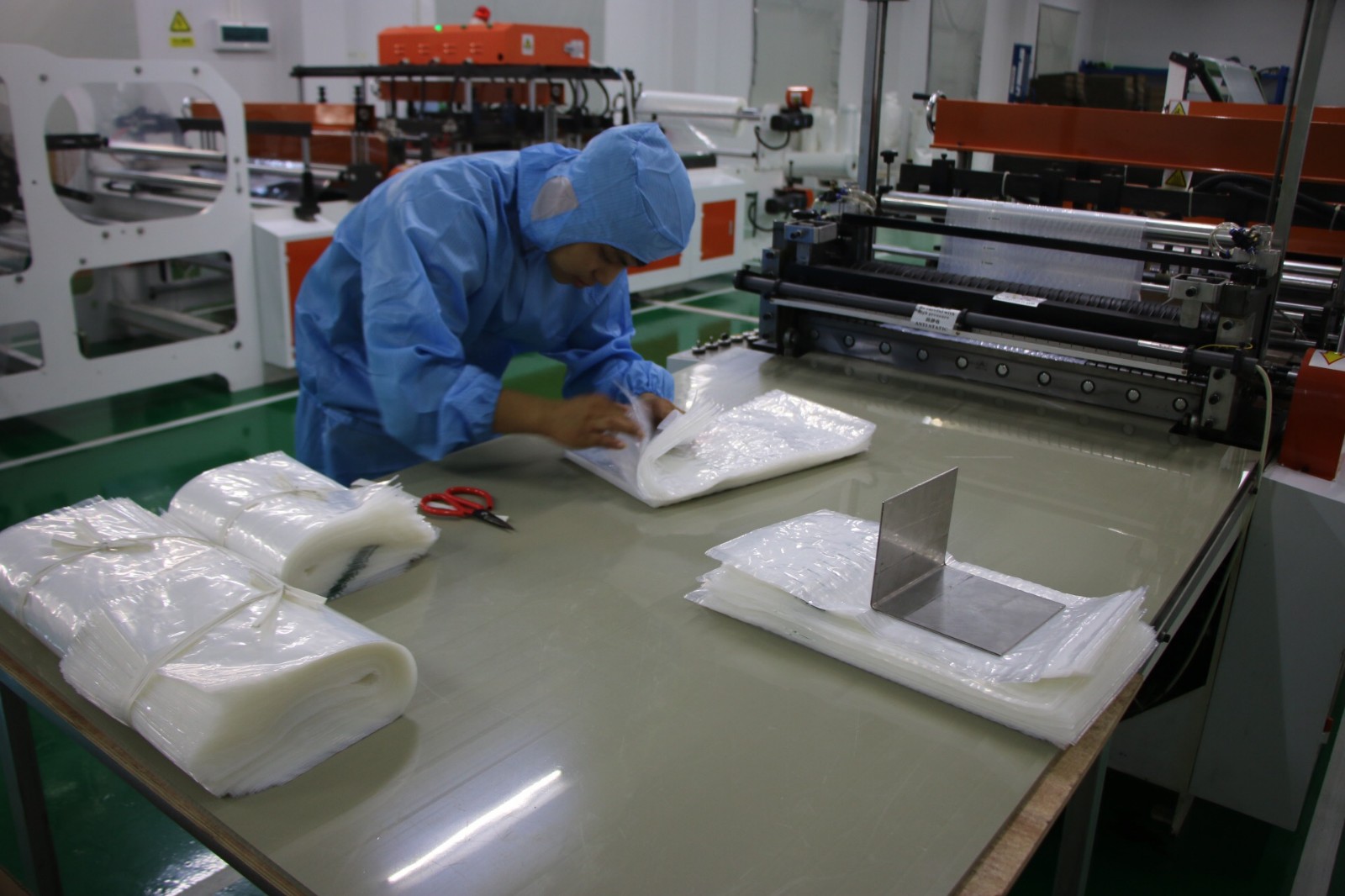 One day, ZC logistics company visited the A company. When they went to the warehouse, they found that although the warehouse area of A was not large, but they could pack many products everyday. Strangely, there were not see any poly dragon, foam, bubble bag or EPE foam in the warehouse. It's just a machine running around the corner,it inflating a transparent bags, and the size just like wine bottles! Curious Mr. Chen asked: What is this? Company A responded: This is a red wine air column packaging bag, tailored to the size of the bottle. It does not occupy space before inflating. 100pcs/ rolls just occupy 0.026 m of space. Just inflate it when using! The machine you see is an automatic inflate machine. It inflates quickly and saves manpower and time. When the air enters the air column bag, the air valve will automatically lock the air to form the best cushioning package. It can easily bear the weight of 200 kg during transportation. We have used this packing material for more than a year. The cushioning effect is very good and the damage rate is very low. It is also an environmentally friendly packing material, pollution-free and recyclable!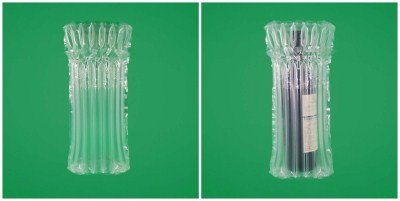 Mr. Chen was excited when he heard it. Because that their packing materials such as EPE foam, bubble wrap, poly dragon, foam and other packaging materials occupied 1/10 of the space and can not well stored and managed. the global pollution is more and more serious, environmental protection is particularly important! Under the recommendation of Company A, Mr. Chen came to visit our factory and carefully understood the other performance of air column bag.For example, the principle of air valve lock, raw materials, etc. Two months later, we established a cooperation. Now it has been 18 months. More than 200,000 different type of air bags are shipped to ZC Logistics Company every month. The use of air bags as cushioning packaging not only saves warehousing costs and transportation costs of flexible packaging, but also reduces the breakage rate of ZC Logistics Company. At the same time, the packing efficiency is improved, and the delivery speed is also accelerated. This also deepens the cooperation between ZC Logistics Company and its carriers.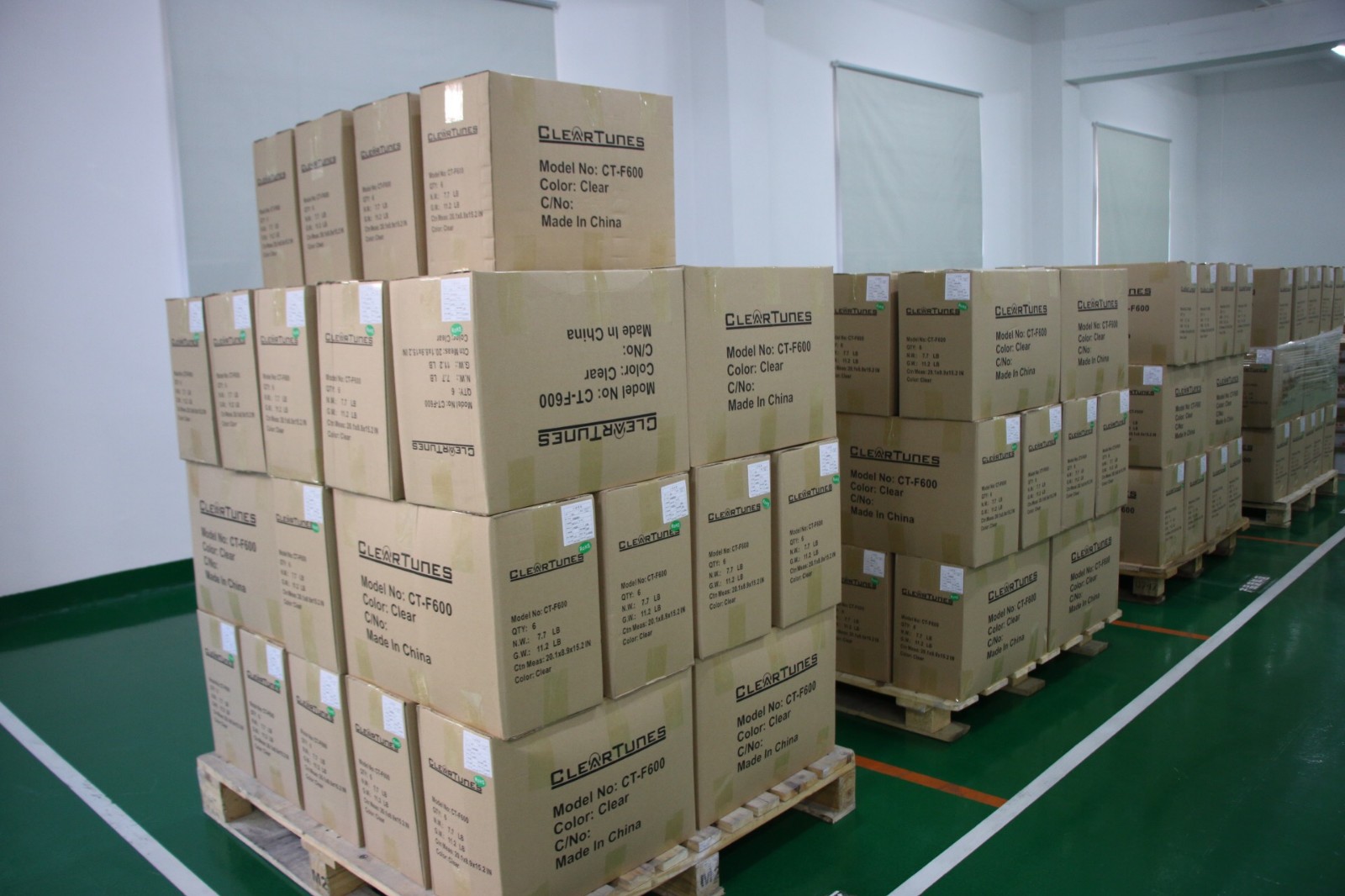 In the future, Sunshinepack will make greater efforts to develop more efficient and convenient packaging materials for the benefit of all walks of life!