Customer F is a red wine seller, whose company has four online retail and wholesale stores in China, with daily sales exceeding 2,000 bottles. Customer F is a typical perfectionist. After three months of cooperation with our red wine air bag products, the breakage rate is 2% lower than that of the original foam packing. Moreover, the simple and generous bag shape is also recognized by many customers. It saves a lot of packaging costs while saving storage, and also improves environmental protection advocacy. However, with more and more retailers using air-column cushioning packaging, this packaging has become more and more common. How can it stand out among many red wine retailers?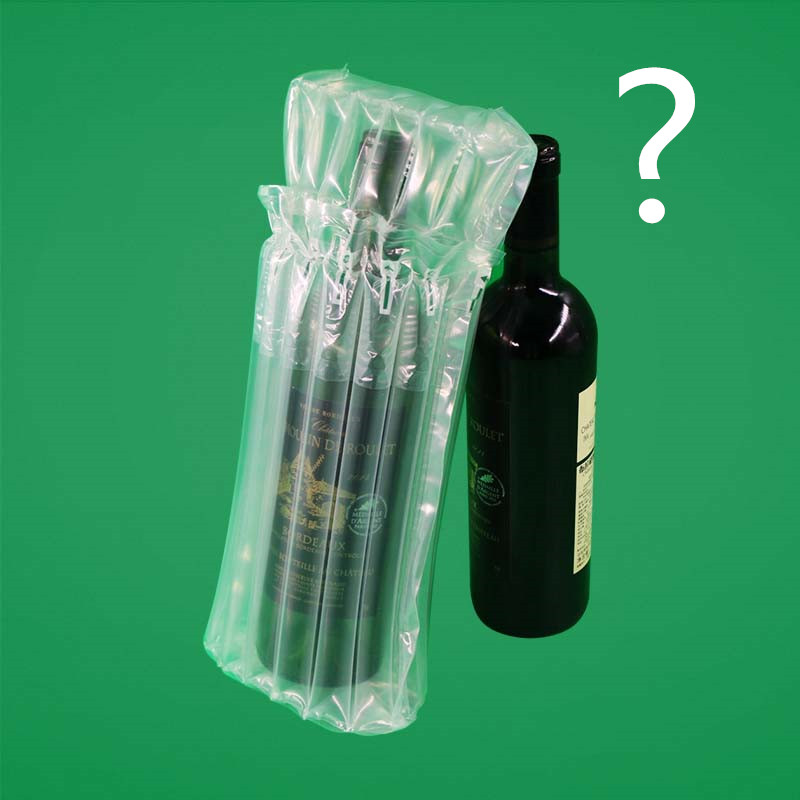 After receiving the case of customer F, our packaging design department and F company held a small seminar, the other side's demand is to increase portability and fashion on the basis of red wine bags. After understanding all the requirements, we put forward the following solutions: 1. Adding a portable carry function to the red wine air column bag, means a hand carry design,when people need to take wine to friends'house/restaurant to share, they no longer need to worry about the lack of a suitable red wine bag, and our air column bag has a good cushioning effect, so they don't have to worry about some bumps! 2. Adding colorfull printing on the basis of red wine air-column bag, the pattern can be customized according to the needs of customers. It can print enterprise logo, enterprise propaganda, enterprise contact way and so on. While it is fashionable and beautiful, it also helps enterprises to maximize propaganda!

After the proposal was put forward, customers F praised and quickly cooperated with us, providing the content of the need to print the drawings. Because of the customized printing, the sample was produced after 15 days . The effect of the finished product exceeded expectation. The result is of course very satisfactory to the customers.
After this case, not only deepened our cooperation with customer F, but also enriched our customization experience, and strengthened our imagination and creativity!