The 21st century is an era of the rapid development of information technology. Both communication equipment and network equipment have been greatly improved. Electronic products, as the media in the information age, play a great role, making people communicate with each other and people interact with objects closer. Now people's lives are inseparable from electronic products.
The electronic products often seen in the market include watches, smartphones, telephones, televisions, video recorders, earphones, projectors, computers, cameras, etc. All these electronic products have one thing in common: fragile, easy to break, easy to into water, etc. if the traditional foam board, tile plate, pulp moulding filling, and dragon packaging materials are used, the transportation cost is not only high, but also the protection is not in place. The emergence of new environmentally friendly packaging - air column bags and inflatable bags has perfectly integrated into the packaging industry of electronic products, and it is a "star" in the packaging industry of electronic products.
Internal and external protection, beautiful bag shape, in line with the "high color" of high electronic products
Most of the electronic products in the market are packaged in fine hard boxes, which can improve the packaging image and corporate image of products and win the trust of customers. However, there is a problem that this kind of hard-box packaging will still deform or break under external pressure. The Sunshinepack air cushion bag can be designed according to the external packaging of electronic products, 360-degree personal design, all-around protection of products, no excess space, the bag is very beautiful. More humanistic considerations are that the Sunshinepack air cushion bag and the inflatable bag can be used together, the inflatable bag can fill the surrounding, double protection.2. Sunshinepack air cushion bag and air bag can provide logo printing and color printing. Customers can print their own logo on inflatable packaging according to product requirements. On the one hand, it can improve enterprise identification, on the other hand, it can improve enterprise promotion; on the other hand, it can match color printing with products. When customers open the packaging, they will be refreshed and leave it in their minds.have a deeply impressed.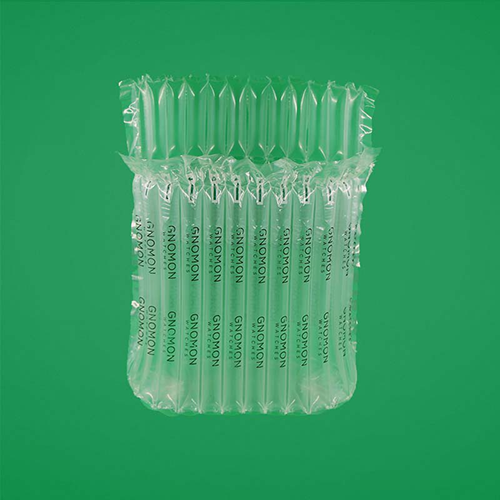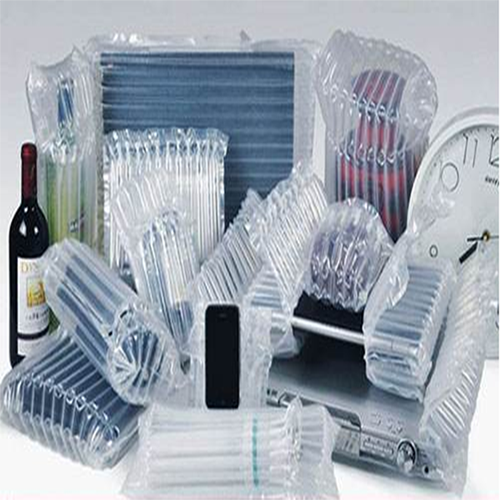 Automation inflatable equipment is complete, packaging efficiency is improved
With the rapid development of science and technology, the competition between electronic products is very fierce. Enterprises are always competing for every minute. It is impossible for us to delay the production efficiency and prolong the arrival time of customers because of the packaging of products. Sunshinepack always keeps pace with the times. At present, it has been equipped with CH, CLU and CLUQ inflator. With the inflator, customers can completely get rid of the manpower and material resources consumed by manual inflation. Only a small operation then you will see the full inflatable packaging.
Sunshinepack is always close to the e-commerce industry, providing customers with products with higher cost performance ratio at all times, and striving to save costs for enterprises. Whenever, Sunshinepack always focuses on packing materials and packing solutions, providing standardized, convenient and reliable packaging products and packaging solutions for e-commerce, devoting itself to improving enterprises and consumers. Product experience, we have been on the road of packaging with heart, emotion, wisdom and strength.