A good working environment can not only bring a pleasure mood, but also keep the product clean and tidy! In order to standardize and maintain the company's 9S (sorting, reorganizing, cleaning, sweep, practices, speed, safety, save, accomplishment) management system, our company's sanitation and environment has been maintained excellent!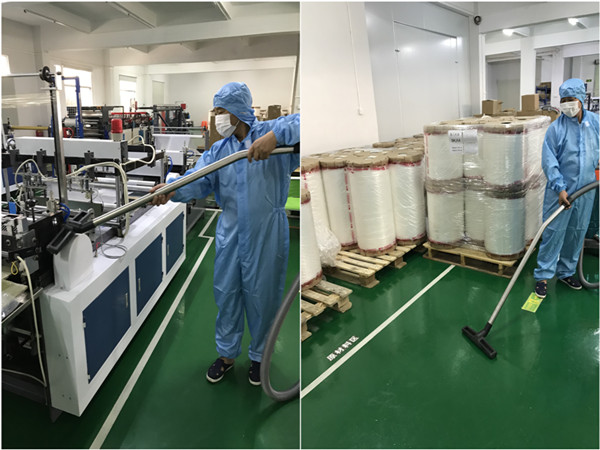 Responsibilities of Shanjian employees in 9S management system:
Their working environment needs to be constantly cleaning. clean up and tidy up. Don't leave articles, materials and documents in disorder.

Clean up unused things immediately. It should not occupy working space.

The road must always be clean and unobstructed.

Goods, tools and documents should be placed in designated places.

Keep the surroundings of fire extinguishers, distribution panels, switchboxes, motors and equipment clean at all times.

The placement of articles and equipment should be carefully and safely. The larger and heavier items should be piled on the lower floor.

Tools,equipment and responsible areas in need of custody should care of it.

Paper, cloth and material chips should be concentrated in designated places

Keep Cleaning.

Note and cooperate with instructions from superiors









Actively Realize "Three Excellent and Four Beauties".
Three Excellent: Good Order, Beautiful Environment and High Quality Service

Four Beauties: Soul Beauty, Environment Beauty, Language Beauty and Behavior Beauty




Create first-class environment, train first-class staff, manufacture first-class products, and model first-class image! To create a healthy and safe working environment for employees and provide customers with clean and tidy products, our Shanjian(Sunshinepack) people at the top of the mountain are duty-bound!